Is retiring even the right word? At Teaching Transformations, we're not really sure. The idea of binging Netflix or sitting on a beach for 30 years doesn't sound all that appealing. I was usually good for about two weeks of summer vacation before I started reorganizing my sock drawer.
In this new book by Ted Kaufman and Bruce Hiland, they tackle this dilemma. You can find plenty of resources online about how to financially reach retirement, but few on what you do with your time once you get there.
From Amazon.com:
Planning for retirement isn't just about money.
Retirement has changed dramatically since our parents' generation. People are living far longer, with far better health than ever before—both mentally and physically.
Instead of slowing down, people are leaving their jobs feeling ready to take on the world. They're financially independent, active, and capable.
And then, suddenly, they have nothing to do.
Business friends drift away, the sense of purpose that comes with solving problems day in and day out fades into memory, and you start looking ahead to the next thirty or forty years wondering what on earth you're going to do with all that time.
Retiring? takes a profound look at twenty-first-century retirement, helping you plan all the nonfinancial aspects of what comes next.
Drawing on the experience of today's modern, vibrant retirees, Retiring? offers a concise, practical, and conversational guide to the best chapter of your life.
I'm a huge Amazon Kindle nerd. I read most of my books on the device because I can take advantage of the electronic highlighting feature. When I'm finished reading, I can have my highlights and notes emailed to me as a PDF from my Kindle.
If you'd like to get a sense of what this book is about, skim my Kindle Notes.
Seize the day.
Retiring?: Your Next Chapter Is about Much More Than Money (book)
Who Let the Blogs Out? // "We Are Gen X" – Original Song
---
As one of my friends said, "The Holderness Family is a national treasure." I couldn't agree more. As soon as I saw "We Are Gen X," I couldn't stop laughing. With the care and detail put into these productions, you can tell it isn't your average YouTube clip shot on a phone.
But the husband and wife duo tackle the real issues too, like adult ADHD. You can read more about it in this blog post: https://theholdernessfamily.com/adhd-vs-anxiety-couples/
Kim and Penn are two talented, fun-loving folks. It just goes to show that you don't have to be 23 and a Tik-Tok influencer to make entertaining videos.
"We Are Gen X" – Original Song (Facebook video)
Pod Save the Queen // The $69 Million JPEG
---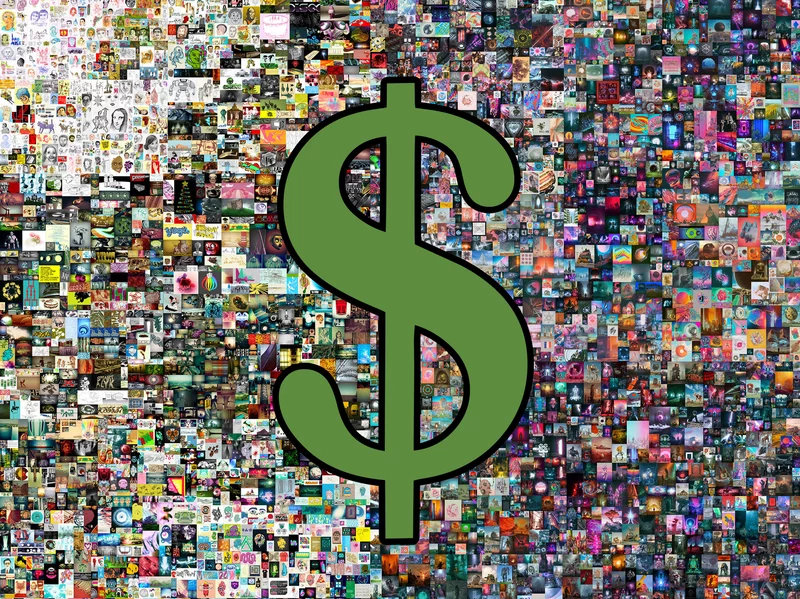 "The price for a Beeple NFT exploded. Before he knew it, Winklemann was making millions off of sales and resales of his art. And the traditional art market also took notice. They really took notice. Yesterday, an NFT of Beeple's 'Everydays' sold at Christie's for $69 million."
WTF are NFTs? Yeah, we're scratching our heads, too. Right now, it appears as though it's a new way for the super-rich to demonstrate how super rich they are without having to build another yacht dock on the north side of their private Caribbean island.
In this episode, Planet Money explains how blockchain broke the auction block.
Is it time to log back into MySpace and see what JPEGs you've got there? Maybe.
The $69 Million JPEG (Planet Money on NPR) (podcast episode)
Mall Food Court // Golden Pineapple™ Raw Kombucha by Synergy
---
Call me a coastal elite, but my favorite beverage of choice these days is raw kombucha, which isn't as gross as it sounds.
Kombucha is nothing more than a fermented tea, and GTS has been making it for decades.
Golden Pineapple™ is my favorite flavor. Did they get a trademark on "golden" or "pineapple?" Either sounds iffy to me, U.S. Trademark office.
Regardless, this is a tasty drink choice that is low in carbs and sugars. It's vegan, gluten-free, and USDA organic. What's not to like about kombucha?
Golden Pineapple™ Raw Kombucha by Synergy (beverage)
Pass the Remote // The Matrix
---
"The Matrix changed our assumptions about what an action movie could be. Here, the filmmakers blended two things that generally we wouldn't have thought would work together – a frantic action style with mind-bending philosophy. But it works because the film uses the philosophy to motivate the action. More importantly, the philosophical takeaways from the film are just as interesting as the action sequences."
G.S. Perno wrote a brilliant piece on cinelinx.com called, How The Matrix Changed Movies Forever. It's a thoughtful review of the movie that brought a millennium to a close in a unique way.
Sure, the cell phone and hairlines looked dated, but the CGI holds up fairly well 22 years later. And the story is timeless, which means even my Gen Z kids enjoy it.
Mostly, they just say, "Whoa."
The Matrix (Amazon Prime Video)
Mixtape Rewind // "1999" by Prince
---
We can't talk about 1999 without talking about "1999."
I know, I know. The album came out in 1982. And when it did, the year 1999 seemed as far away as the planet Pluto. I agree with the Holderness family. Pluto is a planet, damn it.
"Rolling Stone" magazine ranked it at number 215 on their list of the 500 Greatest Songs of All Time. The song broke the Billboard Hot 100 in three different decades, the last one unfortunately because of Prince's untimely demise.
Is it a rip-off of "Sussudio?" Who cares?
Whenever I'm in the mood for some futuristic nostalgia, I fire up the CD player and give "1999" a spin.
"1999" by Prince (Spotify)
Where Were You When… [1999]
---
21 years ago? Really?
When the ageless Dick Clark broadcast live from Time's Square, I remember smiling as I lay beneath a bullet-proof vest in my underground bunker. We'd just finished a tin of MREs and were cleaning the rifles when the ball dropped.
And nothing happened.
Well, not nothing. By nothing, I mean no apocalypse. Computers kept computing, shoppers kept shopping, and nu metal still sucked.
My favorite is the YouTube comment in February 2021 by someone saying, "Goodbye 2020." Apparently, she was confused by all those twos and zeros.
Last 16 Minutes of 1999 In Times Square with Dick Clark (YouTube.com)
Come and Get It
---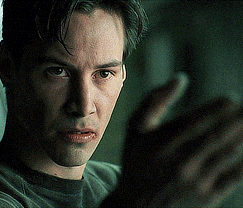 I want to get a job as a parking attendant just so I can use this move on every customer.