You might think that the Great Resignation of 2021 doesn't apply to you. And in a way, it probably doesn't.
Folks who have been traditionally shat upon now realize that it just isn't worth it. After what's happened over the past year and a half, who really is going to tolerate working the fast food drive-through window for shitty pay while putting up with shitty customers?
But maybe now that we're living in Resignation Nation, you're starting to question what you're doing and for how long you want to be doing it. If our message is getting through to you, you're doing more than just starting to question—hence, Teaching Transformations.
Let's be real. You're not (I think) walking out of the faculty lounge in a Blaze of Glory (JBJ style). You're not planning to flip off the admin and set that latest batch of homework on fire. I mean, you're NOT. That wouldn't be cool.
One thing you're probably doing, however, is starting to think about what comes next. Is this all there is? Well, if you're not actively thinking about your next act then the answer is yes.
Seize the day.
How to Quit Your Job in the Great Post-Pandemic Resignation Boom (article)
Who Let the Blogs Out? // The History of the Work Spouse
---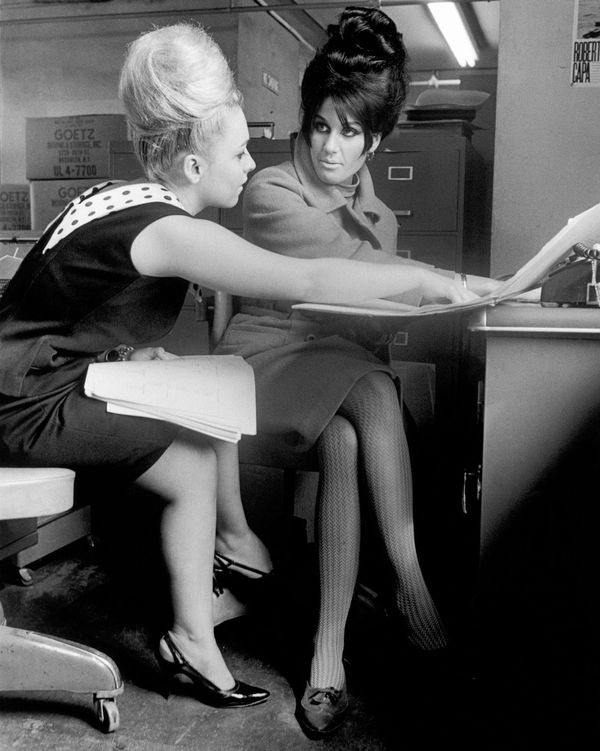 "Your work wife finds you sexy long after the woman you married does."
Gulp. That's an incredibly insightful and frightening thought, mostly because it's true.
We're all adults here (I think). Let's not pretend we don't have folks at work that we find more interesting or exciting than the folks at home. And even though I personally haven't heard the term "work husband," I think it's safe to say that the concept of an office spouse is something we can all relate to.
What if we need that kind of support to stay sane? What if your teaching partner, grade level coordinator, or department chair is the one person who keeps you from joining Resignation Nation (<–in the comedy world, that's called a callback.)?
"The appeal of a work wife lies in her being very much like your 'home wife,' except she doesn't nag you."
That's a quote. I wasn't the one who said it.
The History of the Work Spouse (blog post)
Pod Save the Queen // What These Filmmakers Can Teach About Selling Yourself
---
I keep Doc G's podcast in my regular rotation. The topics used to be more focused on reaching FI (financial independence) but his recent episodes delve more into the mindset of being financially independent. Earn & Invest is less about tax shelters and ETF hacks and more about the way you have to think to be truly free. In other words, this podcast rocks.
In this episode, Doc hosts a great conversation with a few folks about what it means to "sell" and how you can do it without feeling like a used car salesman. By the way, now is a GREAT time to be a used car salesman given the supply shortages in the new automobile industry.
"What can a documentarian teach you about selling yourself and the role of money in your life? Find out from Travis Shakespeare, Robyn Symon, and Adam Carroll as they discuss the making of their films and documentary making in general. Plus a community segment about taxing dividends."
What These Filmmakers Can Teach About Selling Yourself (Earn & Invest Podcast) (podcast episode)
Mall Food Court // I've had the same supper for 10 years
---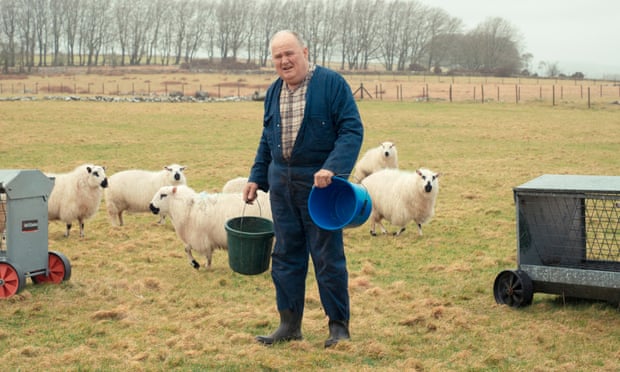 "I have two pieces of fish, an onion, an egg, baked beans and biscuits."
Yeah, I could do that. Depends on the kind of fish.
What does a 72-year-old shepherd in west Wales have to do with Transformations? Glad you asked!
I'm a big believer in creating systems to alleviate the energy required to decide. I drink the same coffee, wear the same black t-shirt (I have a closet full of them), and I keep the same exercise routine every morning.
As Wilf Davies says, "I have a routine, just like nature… When I go to the supermarket, I know exactly what I want."
Less time spent on trivial decisions means more brain power for the important ones.
At some point, his same supper might turn into his last supper. Keep reading, and soon you'll get it…
I've had the same supper for 10 years (article)
Pass the Remote // The Last Temptation of Christ
---
Did the Last Supper come before or after the Last Temptation (<– another callback, in case you're keeping score)?
The Last Temptation of Christ might be one of those gems that history overlooks because of the film's obvious religious (Christian) content. But you know that Martin Scorsese doesn't direct terrible movies. Starring Willem Dafoe, Harvey Keitel, Barbara Hershey, and David Bowie, the move was an adaptation of Nikos Kazantzakis' controversial 1955 novel "The Last Temptation of Christ."
It's hard to believe we considered this "controversial" in 1988—Jesus imagining himself doing dirty things. Who's name would he call out in the throes of passion?
From imdb.com:
"The carpenter, Jesus of Nazareth, tormented by the temptations of demons, the guilt of making crosses for the Romans, pity for men and the world, and the constant call of God, sets out to find what God wills for Him. But as His mission nears fulfillment, He must face the greatest temptation; the normal life of a good man. Based, not on the Gospels, but on Nikos Kazantzakis' novel of the same name."
The Last Temptation of Christ (Amazon Prime Video)
Mixtape Rewind // "Stigmata" by Ministry
---
Have you been paying attention? Impressed that I've run this theme to its conclusion with "Stigmata" by Ministry? If you don't know, stigmata are crucifixion wounds.
Like the Genesis (another Biblical reference to stay on theme) of many great songs, frontman Al Jourgensen admitted he wrote the song at the last minute because The Land of Rape and Honey needed one more track—he considers the song too simplistic and didn't like the sampled guitar.
Al Jourgensen and Paul Barker collaborated for many years in Ministry, and even though this album isn't my favorite (Psalm 69 is a masterpiece), the song "Stigmata" helped to define what would become known as industrial metal.
"Stronger than reason. Stronger than lies. The only truth I know is the look in your eyes."
"Stigmata" by Ministry (Spotify)
Where Were You When… [1988]
---
Although the downing of Pan Am Flight 103 wasn't the first instance of global terrorism, it might have been the first to get mainstream media coverage in a way that made us think twice about getting on a plane.
It would only be 13 years later when we'd experience the most horrific and consequential terrorist attack of our generation.
But for those alive and coming of age in 1988, this was a moment when the cold reality of the world began to reluctantly drag us into adulthood.
Background from Wikipedia: Pan Am Flight 103 was a regularly scheduled Pan Am transatlantic flight from Frankfurt to Detroit via a stopover in London and another in New York City. On 21 December 1988, Clipper Maid of the Seas (N739PA), the aircraft operating the transatlantic leg of the route, was destroyed by a bomb, killing all 243 passengers and 16 crew, in what became known as the Lockerbie bombing. Large sections of the aircraft crashed onto a residential street in Lockerbie, Scotland, killing 11 people on the ground. With a total of 270 fatalities, it is the deadliest terrorist attack in the history of the United Kingdom.
KSDK News w/ Pan Am Flight 103 Lockerbie Bombing – 12/22/1988 (YouTube.com)
Can Winona be my work wife?
---